Dental

Services in one Roof

At Rajapalayam we are best in Private Dentistry with modern relaxing atmosphere. Dental Clinic around the Rajapalayam region, we provide Cheap dental treatment with quality Dental care in India. The most we can do is our best.
At Punnagai Dental Clinic, we have a team of experts in key treatment areas of dentistry under the same roof to give the best possible care to our patients at multi-specialty dental clinic in Rajapalayam.
These services areas include dental and facial cosmetic, tooth pain,root canal treatment, gum diseases and single tooth Implant,
Scaling -Teeth Cleaning, Impacted/Wisdom Teeth extraction, laser teeth whitening, orthodontics -teeth clip, Ceramic braces, missing teeth treatment, Single day implant, implant dentures, Tooth Colored Fillings, Fluorosis treatment, Veneers, surgical extraction, orthognathic surgery, children's teeth problems, Stained Teeth, Dental cavities treatment, Sensitive teeth to cold treatment, Gap Between Teeth, Gum Problems, Teeth Sensitivity, Dry mouth, Oropharyngeal Cancer, Teeth Grinding, Bad Breath.



Invisalign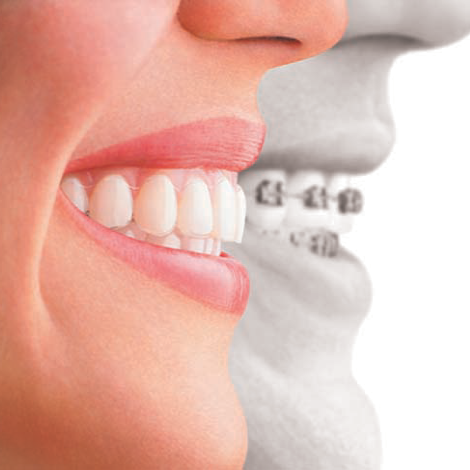 The biggest benefit of Invisalign is that the retainers are virtually invisible. Adult patients love that colleagues and clients can't see they are undergoing orthodontic treatment
With Invisalign you don't go through a period of people commenting on your new braces. You Can Take the Aligners Out to Eat
Patients often ask us "do you have to wear Invisalign all the time?" For best results Invisalign needs to be worn for 20 - 22 hours each day, which means you can take your aligners out when you are eating. It's Easier to Brush and Floss Your Teeth With Invisalign, much of the orthodontist's work happens before you wear your aligners. A 3D scan of your teeth is used for making all the customised retainers in a laboratory. You should change the multiple sets of retainers on your orthodontist's directions. There is no need to visit the orthodontics for adjustments so visits are kept to a minimum to check on progress. Few visits to the orthodontist means less time off work.Comfortable to Wear
More

Read More